Need help with SBI?
Do you need a little extra help with SBI?
If you've been using SBI! (previously known as Site Build It!) for a while, you'll know that it's an amazing one-stop system for building both your website and your business, and very easy to use. Sometimes, though, you may find that you need a little extra help with getting things done.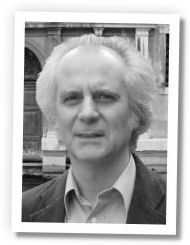 The forums are an excellent resource, but there are times when only a one-to-one discussion with an experienced SBIer will do.
If you're a regular visitor to the forums, you'll know that I'm one of the most experienced and prolific posters, with over 21,000 posts to my credit, and that many forum members have taken my advice with success.
As a result I'm often contacted off-forum by members needing some extra help with SBI!, and looking for an alternative to SiteSell Professionals. I have therefore decided to offer a similar service to those who wish to make use of my knowledge and experience.
Why should you come to me?
I would of course recommend the service provided by the SiteSell coaches, but sometimes a fresh eye can be helpful. I also believe that I have specialised knowledge and experience, and an innovative approach to problem-solving. That's why forum members have come to me.
Please note: this service is not authorised or endorsed by SiteSell Inc.
Here's how it works:
How can I help?
Is there something that you really need done, but don't feel confident enough to tackle yourself? Is there something that you just don't understand, and need explained in more detail?
I offer two levels of service and a basic site design package, similar to those offered by SiteSell Professionals. However, because you're dealing with me directly, I'm able to quote you a slightly lower priceWe aim to keep our hourly rates approximately % below the equivalent rates charged by SiteSell after currency conversion. The actual discount percentage offered at any given time may be slightly higher or lower than this. (depending on currency exchange rates).
Show and Tell
I'll provide one-to-one coaching and mentoring, during which I'll supply detailed explanations to help you to carry out certain tasks. This will normally be done via email or Skype, but I'm also able to provide telephone support by prior arrangement and at your expense.
Just Do It!
I'll carry out the actual work for you, and update you when it's finished, or when agreed milestones have been reached. You understand that in order to provide this service, in most cases I'll need access to your Site Central.
Please fill in the form below with your name, email address, and the name of your website if you have one. Tell me in much detail as you can what you need done, or what you need to know, and I'll get back to you as soon as possible with an estimate of how long it will take, and how much it's likely to cost. I may, of course, need more information before I can do this.
Please check that the email address you have given me is correct, as otherwise I won't be able to get back to you with my estimate.
Don't worry! You're not committing yourself to anything by filling in the form, and if your question is really easy I may be able to give you an answer straight away, completely free of charge.

Terms and Conditions
You understand and acknowledge that this service is not authorised, endorsed or guaranteed in any way by SiteSell Inc.

If you ask for our help, we will give you a time and cost estimate for us to provide the advice or services that you have requested, but you are under no obligation to accept our estimate or to make any purchase from us.

You may accept our estimate by making the requested payment by PayPal using the facilities provided.

We will try to provide you with an accurate estimate of the time required (and therefore the cost), but if unforeseen circumstances mean that the agreed work will take significantly longer than expected, or further work is required, we reserve the right to ask for an additional payment before proceeding.

We may adjust our hourly rates at any time in line with currency fluctuations or other factors beyond our control, but they will be held once an estimate has been accepted.

Currency conversion rates will be based on those provided by XE.com at the time of our quotation, but may be subject to minor variation at our discretion.

You understand that we may require password access to your Site Central in order to provide this service.
Make a Payment
If you're reading this message you must have already asked me for my advice or help with SBI!. Please don't do anything until I have given you my estimate of how much it's likely to cost, and you have decided that you wish to accept the estimate.
How much will it cost?
You may use our handy currency converter to obtain an estimate of how much it will cost in pounds sterling (our currency) or your currency, if different, or click here for today's sterling prices at a glance. The actual amount that you pay will depend on exchange rates at the time that you accept our estimate and those used by your credit card provider, where applicable.
Prices are as shown above, and will be adjusted automatically to include all discounts applicable at the time of purchase. Half hours will be charged at the rate applicable to the nearest whole hour below.
Please login...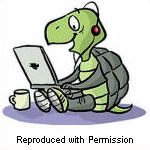 The page that you are trying to reach contains information intended only for users of SBI! (previously known as Site Build It!) from SiteSell.
If you are an SBI! owner, please supply the correct one-word answer to the simple question below. You'll then be redirected to the page that you've requested, and you'll also be able to view restricted content for a period of ninety days.
Answer:


Not an SBI! owner?
If you're serious about building a website that will really work for you, we believe that SiteSell will offer you all the tools that you'll need at a price that can't be beaten. That's why we use SBI! from SiteSell ourselves, and that's why we're happy to recommend it to our visitors.